Over a million customers of the cryptocurrency exchange Gate.io were in danger of losing money due to an ongoing scam involving a Tether (USDT) giveaway after hackers seized control of the company's official Twitter account.
The most efficient way to connect with the cryptocurrency community is via the social media site Twitter. As a consequence, the practice of using verified accounts' official Twitter names to spread fraud is becoming more popular. Unknown hackers gained control of Gate.io's Twitter account and altered the URL of the website from gate.com (https://xn-gte- ipa.com/) to a fake exchange website.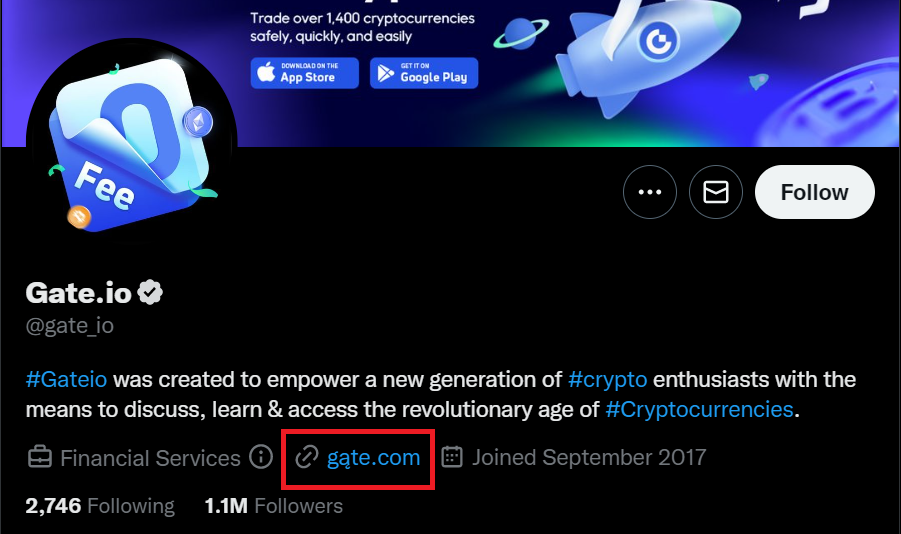 The fraudulent website was pushing a fake giveaway of 500,000 USDT and requesting that visitors link their wallets (like MetaMask) to get the incentives. The moment a person links their wallet to the fraudulent website, the hackers have access to their current cash and may start draining their assets.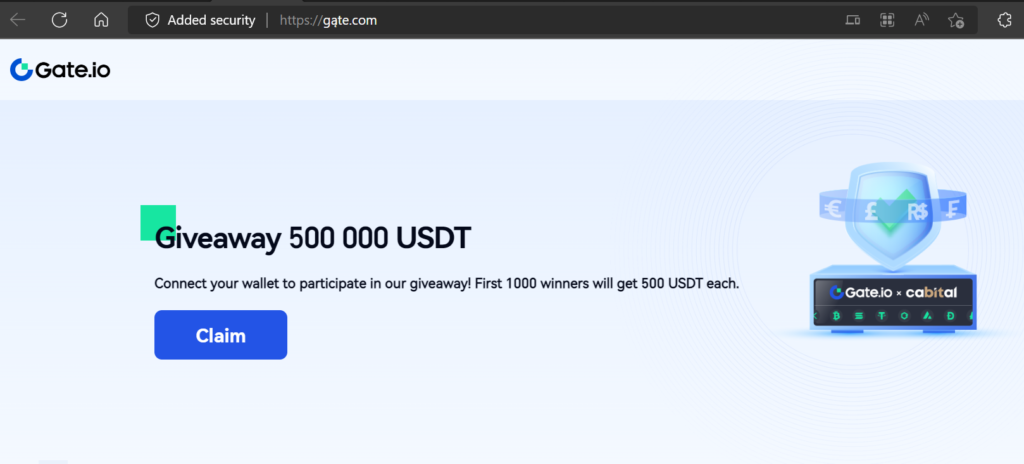 Gate.io Regains Control
At the time of publication, the exchange had reclaimed control of the hacked account. Since then, the website's URL has been rectified, and the fraudulent post has been taken down. It was unknown at the time whether anybody had fallen for the phishing hoax.
Due to the frequency of this fraud, various security experts have issued advisories to investors advising them to carefully double-check the URL before clicking.
Social Media and Crypto Scams
In the crypto world, phishing schemes are common. Additionally, hackers often utilize social networking sites for this. Phishing fraudsters have already attacked several social media accounts. Several exchanges, including Yuga Labs, Bored Apes, and others, as well as Yuga Labs customer accounts for cryptocurrency have also been compromised by phishing fraudsters.
Along with the dangers of account breaches, the presence of verified phishing bots has caused several crypto-famous people, like Ripple CEO Brad Garlinghouse, Cardano founder Charles Hoskinson, and Ethereum co-founder Vitalik Buterin, to question Twitter regulations. Chanpeng Zhao, CEO of Binance, recently revealed that con artists were now purchasing the accounts he follows to commit fraud.
This is why we advise users to cross-check the website URLs of the trading platforms they use before starting any operation. Most especially now, when crypto scams are set to hit all-time highs.