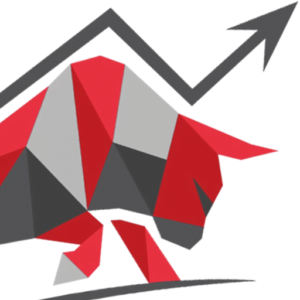 LEAD THE CHARGE in today's financial world
Become a Bull.
FREE MEMBERSHIP (Limited Time Offer)
As of July 1, 2022 we have temporarily made memberships free to everyone joining our mailing list until further notice! Take advantage of this opportunity to build wealth and unique knowledge of the emerging markets of crypto. Click "Join Free", and allow some time to set up your account.

Why Subscribe?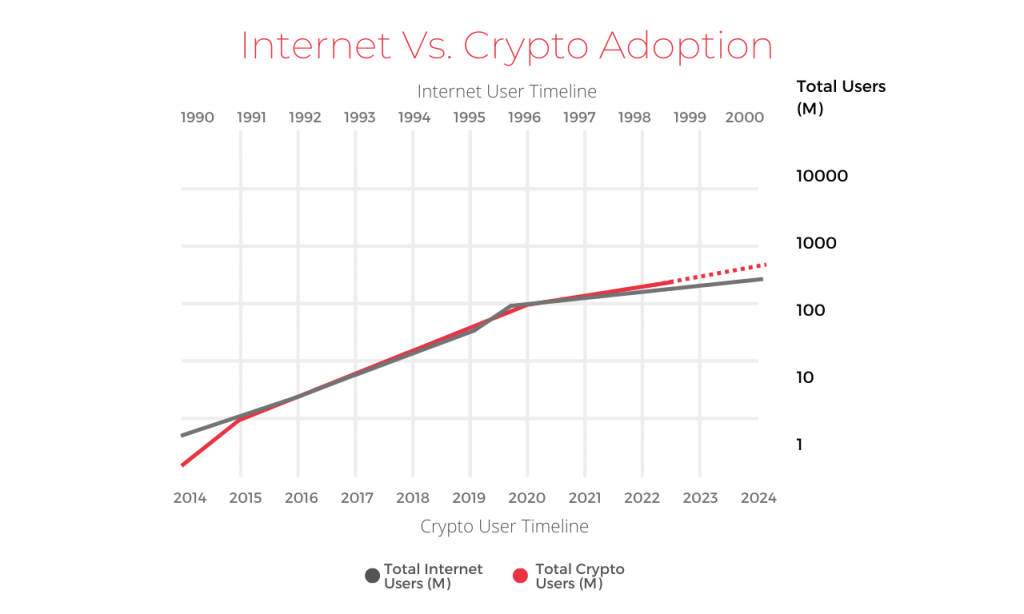 We're firm believers in innovation. Emerging markets like crypto is reshaping our future as we know it. The graph above might give you an idea of just how much it has grown… In the grand scheme of things, opportunity is staring right at you.
Perks
| With TBG Membership | Without TBG Membership |
| --- | --- |
| Convenient analysis meets actionable intel | Puzzling content |
| Information that takes less than 5 minutes to digest | Endless hours researching |
| Tailored product at retail friendly rates | Lackluster utility at high prices |
| Reporting on unsystematic risks & best practices | Prone to scams |
Covering everything from the global macro scene to niche crypto projects using a cutting edge team of industry-leading researchers and analysts, to bring you the best insights in this industry.
Separate the good from the bad

Get the insights you need to grow your wealth
Save time

All the research is done for you
Save money

We're offering one of the lowest prices in the market
Access Blue Chips

Learn how professionals make fundamentally sound investments
Alpha

Get insider-like content, fast
Exclusive Network

Create priceless web 3.0 connections in our
private community
The All-in-One Package
Newsletter
For any trader or investor, time and accuracy is everything – which is why we've created an easy, concise, and to-the-point premium newsletter that fits everyone's needs without having to spend hours aimlessly running around trying to find reliable and correct sources.
eBooks
For those who like to read and learn every detail no matter how small, our Research Team have put hundreds of hours custom-building each eBook from scratch ready to set you on your path to become industry experts.
Portfolios
Don't know which crypto or asset to invest in? Creating your own portfolio can be tricky. We simiplify this process by creating several portfolios tailored to your taste or risk-tolerance – more importantly in projects we truly believe in.
Technical Analysis
Our newsletter and signals are usually equipped with regular technical analysis of the overall market to predict where it's headed.
Take the lead, make informed decisions.
DARVAs
When deciding which coin or project to buy, you have to look at who's behind it, what it does, if it works as intended, what their future goals are. Most of these are hidden or not easy to come by – and we don't believe in tables with poor algorithms.
So we choose your favourite digital assets in a DARVA™: an easy-to-read proprietary digital asset analysis that ranks projects based on their metrics.
Community
Get exclusive access to a private community through Discord and Telegram. Including a newswire channel, member-only chats, voting for the next DARVA and more.
Meet like minded finance and crypto enthusiasts whilst gaining first-hand networking experience with our team and industry professionals.
Signals
Our Signals are time sensitive heavily detailed documents pertaining to all forms of  investments. Precious Metals, Commodities, Digital Assets, and the likes. If it's going to go up we will cover it!
FREE
✓ Essential Free Newsletter
✓ Public Discord
✓ Discounts

Free forever
Unsubscribe anytime
MONTHLY $9.99*
✓ Members Premium Newsletter
✓ Private Discord
✓ The All-in-One Package
*Renews at $14.99 monthly
Cancel anytime
ANNUAL $120 $179.88
✓ Everything in Monthly Plan
✓ 3 Months Free

✓ Newswire

Renews at $120 anually
Cancel anytime
MEGA DEAL: Only $99 per year if you pay with crypto!
Become a member for free
You're subscribed!
Bulls lead, markets follow.